National Hardware Show Recap: October 2021
In October 2021, Meridian International was a proud attendee at the 2021 National Hardware Show in Las Vegas, Nevada.
This year, Meridian International saw its show attendance and interest grow. Although, even with the halt of these shows due to the COVID-19 virus, we have still seen increases in new customer interest and support for our brands being present digitally. Here's a recap of some of the most important parts of our 2021 National Hardware Show.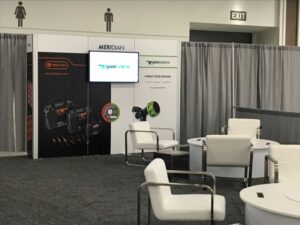 New Design
To adapt to the times his year Meridian took a new design approach, with the digital video loop representing our brands.  This new look resulted in many visitors and interest from folks at the show and attending digitally.
New Products
Meridian International has continued to grow our products under both our Tactix and Yardsmith brands.
TACTIX has continued to grow in brand recognition and expansion of it's product lines. Featuring our two Mobile Tool Chest as well as many other hand tools and storage solutions. We continue seeing interest from our customers grow and expand with our brands.
Yardsmith has also continued to grow and expand it's product line. This year we featured our incredible spot light opportunities which support our diverse line of watering solutions. A focal point of interest in our sprinklers from our customers. We hope to continue expanding our product line and exceeding our customers expectations.
All in all, the National Hardware Show this January was a resounding success for Meridian International. We look forward to seeing you all again at our next show!